On Tuesday — in an event you won't see again — NASA this week will telecast the transit of Venus — it's be shown live from Hawaii's Mauna Kea Observatory on June 5 and June 6.
This video shows how the Sun, Venus and Earth line up in this rare situation, which won't happen again in our lifetimes.
As usual, the folks at space.com have a great infographic. Check it out below.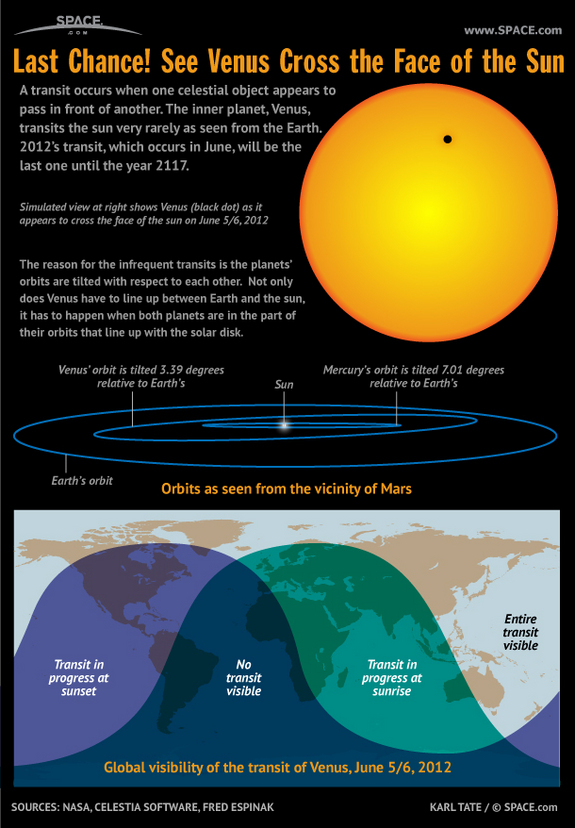 Source: SPACE.com: All about our solar system, outer space and exploration
The Transit of Venus will last six hours. For more check out NASA's site.