With the onset of citizen journalism, news watchers get a view into news not possible when traditional media was limited to inches of text or pre-set times for spots on TV and radio. Yet, if you go online now, you'll find such media as the UK Guardian and Global Voices actively posting retrospectives on the Arab Spring.
Global Voices has posted an extensive retrospective of their coverage of the Tunisian and Egyptian revolutions and the protests in Bahrain, Morocco, Syria and Yemen.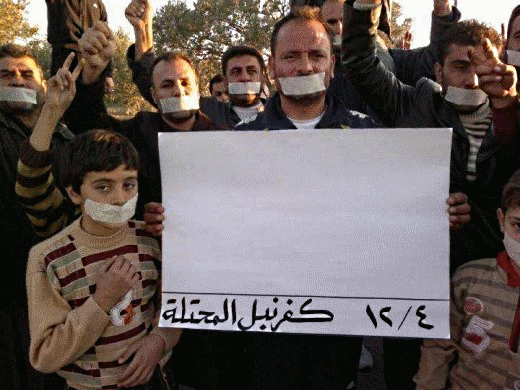 The retrospective includes pictures and overview articles on each country and links to hundreds of chronologically organized posts that appeared on Global Voices during the year.
Global Voices is an international community of over 500 bloggers and translators who report on blogs and citizen media from around the world. Founded at Harvard in 2005, they emphasise content that is not ordinarily seen in international mainstream media.
For another year-end overview of the Arab Spring, check out this interactive timeline from The Guardian: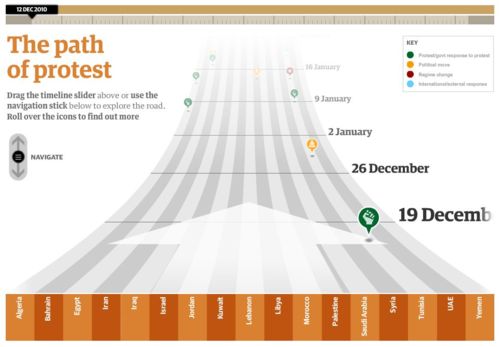 The Internet was an important tool during the Arab Spring, but politically oriented citizen journalism has been with us for many years. Perhaps the first example was the during the 1991 Soviet coup attempt, which was reported in real-time on Usenet.