Some things just don't work in words. Like this. Unless you're a rocket scientist, and only our Jerry Pournelle is : )
So here's an infographic, courtesy the most excellent site space.com, on how the SpaceX Dragon and its Falcon rockets work. The first commercial cargo ship took off to the International Space Station today at long last — making history. And the world watches as it attempts to offload cargo to the International Space Station. It'll make history if it is able to successfully dock — doubly so!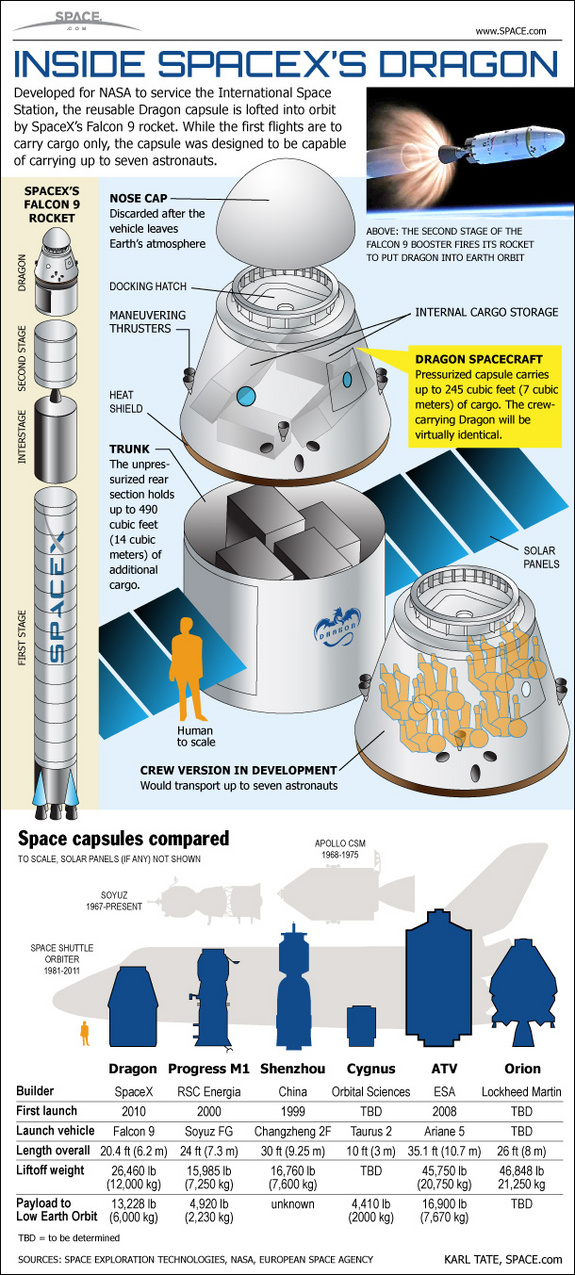 Source SPACE.com: All about our solar system, outer space and exploration
Thanks Space.Com.